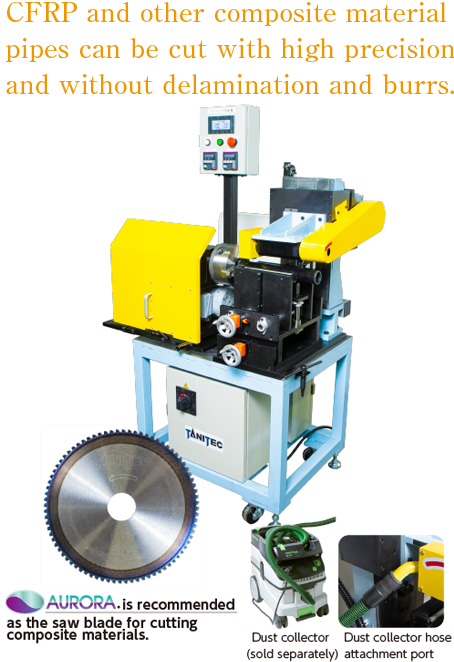 ・Cutting by rotating both the pipe and the saw blade Always cut along the fiber direction, resulting in a clean cut surface with reduced delamination.
・The feed speed of the saw blade has "two-stage setting". First, cut into the material slowly and then start cutting at high speed. "2-stage setting" feed speed reduces internal burrs and surface burrs.
・Precise chucking of work material Chucking work material firmly with split claw scroll chuck. Excellent cutting accuracy can be obtained.


Round pipes such as FRP, resin, plastic, CFRP