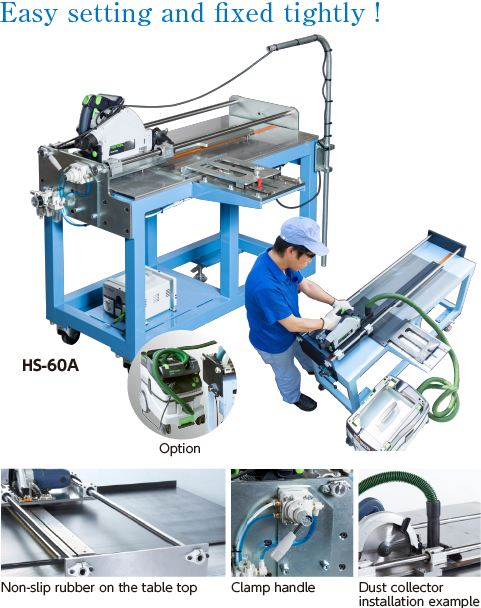 ・The material is fixed by pressing from the upper side in a spring system.
・Easy operation with the clamp handle at hand.
・Slide the cutting machine manually, you can cut straight.
・Adopt rubber on the table top to prevent material slippage during cutting and protect it from scratches.
・Chips on cutting fall down through the bottom collector.
・It is also possible to connect a duct of the dust collector.
・Design and make according to your request.

Flat plates of FRP, resin, plastic, wood, CFRP, etc.

SLIDE CUTTING MASCHINE PR VIDEO